School-Tech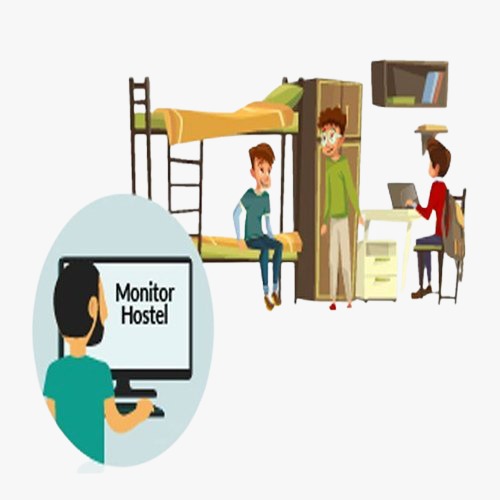 Softfeat provides the best academic ERP for the education industry. These integrated management systems provide organization-wide transparency to schools, colleges and universities, making it easier for their management to avoid wastage of resources by plugging any possible misuses. From the administration's perspective, educational institutes can end or limit their dependence on staff and instead rely on an automated system that can give better results at a quicker pace. Furthermore, dependence on automated systems also ensures that record-keeping processes are not impacted by holidays, time and staff changes.
SchoolTech can easily preserve data and ensure its security. In addition to this, it also makes the data easily accessible to authorized users, paving the way for timely decision making.
SchoolTech builds efficiencies by digitizing data, making it easier to monitor, access and manage. It promotes a high degree of accuracy in gathering information, allowing you to extract relevant data as and when necessary.
Product Details
Client Server Architecture
Automatic Online and Offline Backup in pen drive and email.
Tested On Bulk Records
Architecture designed to easily shift from offline to online web tool as further enhancement with reusing data entry of offline software.
Expert Analysis of requirements
BAR CODE & QR CODE for Student and teacher
Android App Support
Parent Login
User Login
Stores data academic year wise
Multiple School Management
Single Student ID required for all communication with student
Auto detection of Original TC and Duplicate TC
Multiple Fees Structure per class per Academic Year (New Admission, Old Admission, RTE25%, Others)
Random Fees Concision
Head wise Receipt Entry (Automatic detection)
Auto receipt entry on cash book
SMS for balance Fees
SMS for receipt entry
Common SMS for notice
Notification (Birthdays, Absent Students, Event Reminders, )
User Privileges (Admin, Principle, Clerk, Cashier, Teacher)
Exam Management
Day Entry (Working Day/Holiday) with comment line
Task Reminder
Time Table
Auto Entry to next class
Only need to enter details of new student
Automatic calculation attendance percentage per month
Customized Student List
School office needs student list regularly and those list are unique every time and every time office has to prepare those list.
Customized Student List feature generates student list of any kind
Head Wise Fess collection
Category wise Male, Female, total
Staff Attendance
Month wise student Attendance Report
Student wise Attendance Report
Subject wise Test/Exam Report
Exam Hall Tickets
Fees Payment Notice (student wise remaining fees and pay on date)
DAKHAL KHARIJ Register
Issued NIRGAM Utara Register
Original TC issued Register
Duplicate TC issued Register
Inward/Outward Register
Balance Fees list Register
Receipt Register
Student Attendance Register
Academic Event diary
Bonafide Certificate
Nirgam Utara Certificate
Transfer Certificate
Fees Submission Certificate (For Parent's Income Tax)
Cash Book
Purchase Book
Receipt (Cash In) Entry
Payment (Cash out) Entry
Cheque / RTGS Transfer Entry
Trial Balance
Handles All Expenses Entry
Handles All Salary Expenses
List of issued Cheques and received cheques
Credit/Debit Entry